Chris Moen named 40 Under 40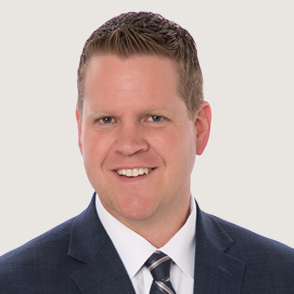 GRAND FORKS, ND (December 4, 2019) – Alerus is pleased to announce Chris Moen, Lead Financial Guide, has been named to Prairie Business magazine's top 40 under 40 list for 2019. More than 100 people throughout North Dakota, South Dakota and Minnesota were nominated for the award, which recognizes 40 northern Plains professionals under the age of 40 who have "impressed in their careers and enhanced their communities."
Chris has been with Alerus for over four years where he's held various leadership positions.Currently, as Northern Valley Lead Financial Guide, he leads, motivates and inspires a group of financial guides who provide holistic financial advice and services to clients throughout their entire financial journey. Chris is passionate about finding and developing future leaders in the organization and is a fierce advocate for the development of his team, oftentimes nudging them to try things that are outside of their comfort zone so they can grow.
Chris also specializes in working with small businesses in the region, helping them to innovate and expand their operations. He currently serves as a board member of the Downtown Development Association, and is passionate about developing the rich entrepreneur ecosystem in the region through involvement as a Chamber Small Business Committee member, 1 Million Cups Organizer, Startup Grand Forks Committee member, Startup Weekend Facilitator and working with UND annually as a Business Plan judge.
ABOUT ALERUS
Alerus (Alerus Financial, N.A.) offers business and consumer banking products and services, residential mortgage financing, employer-sponsored retirement plan and benefit administration, and wealth management including trust, brokerage, insurance, and asset management. Alerus Financial banking and wealth management offices are located in Grand Forks and Fargo, N.D., the Minneapolis-St. Paul, Minn. metropolitan area, and Scottsdale and Mesa, Ariz. Alerus Retirement and Benefits plan administration offices are located in St. Paul and Albert Lea, Minn., East Lansing and Troy, Mich., and Bedford, N.H.
MEDIA CONTACT
Marketing
marketing@alerus.com 
---